Backpack For Kids Currituck | About Us
According to an analysis by Feeding America, North Carolina ranks as the second-worst state in the nation when it comes to children under 5 lacking regular access to nutritious food and as 10th worst for children of all ages.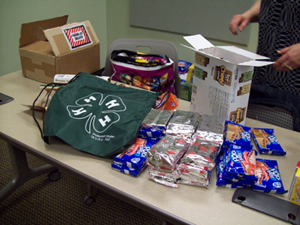 Weekends are a critical time for low-income children, as they have access to fewer food resources, such as the free school lunches they receive during the week. In this program, each child receives enough food for six full meals, including cereal or pop tarts, a protein source such as tuna fish or beef stew, peanut butter, canned vegetables and fruit, soup, juice boxes and a snack such as yogurt snacks.
The Backpacks are also used as a medium to share nutrition education with the children's parents, helping to reinforce healthy eating and lifestyles at home. Through this program, children who are at risk for hunger are reached in a safe and easily accessible setting.
The Currituck Extension Foundation, 4-H, local corporate sponsors and volunteers ensure that there is no overhead cost. All donations go entirely to the children and the purchase of food.Nutritious food is provided to elementary school children in Currituck County.
Most importantly, Backpacks food programs have shown to increase attendance, improve concentration and student achievement in school and decrease behavior problems. Help us grow healthy bodies and minds in Currituck County.